Old Smoke Secretariat Tremendous Machine T-Shirt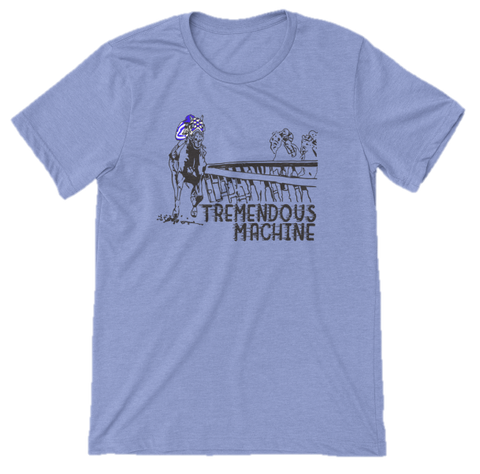 Item Description: 50% polyester/25% cotton/ 25% rayon t-shirt with screen printed design.
Brand: Old Smoke Clothing Co.

Design Description: A tri-blend, light blue, heathered t-shirt featuring and illustration of Secretariat and jockey, Ron Turcott, on the rail during the 1973 Belmont Stakes. Tremendous Machine in block letters is printed just below the rail.
---
More from this collection