Secretariat Kentucky Derby Mug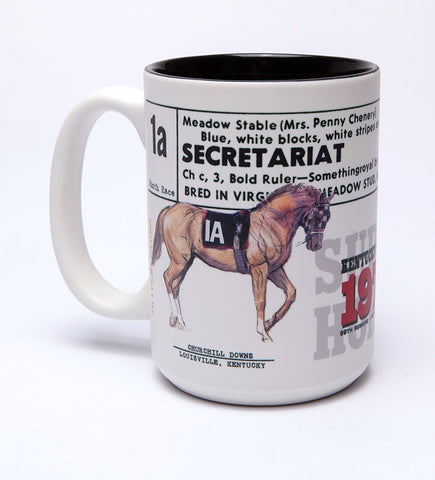 Basic Description: This unique limited run mug is an eclectic compilation of the various extraordinary elements constituting Secretariat's victory at Churchill Downs in the Kentucky Derby to start his 1973 Triple Crown campaign.

Design Details: The large 15 oz glossy white mug features equine artist Jaime Corum's watercolor portrayal of the Meadow Stable champion superimposed over the wraparound facts and figures which Secretariat fans have come to know and love. Nearly every important element of that magnificent 1973 Derby performance is noted.
---
More from this collection