Kentucky Mule Tea Towel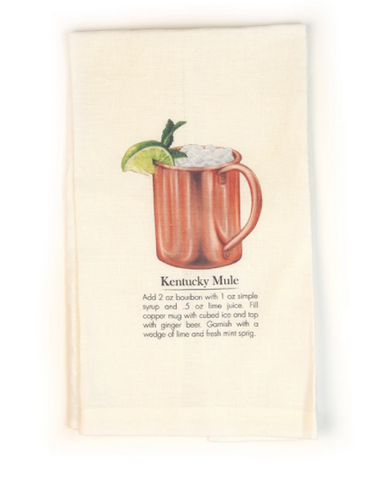 Basic Description:
 White 100% Cotton Herringbone Tea Towel. 15.5" x 25" towel size, 4" x 5" image/recipe. Direct to garment printing. D
esign by Rachael Sinclair.
Design Description: This towel has the hand-drawn design of the Kentucky Mule cocktail followed by the recipe so you won't ever forget the ingredients to this most important beverage!