Horse Shoe Bottle Opener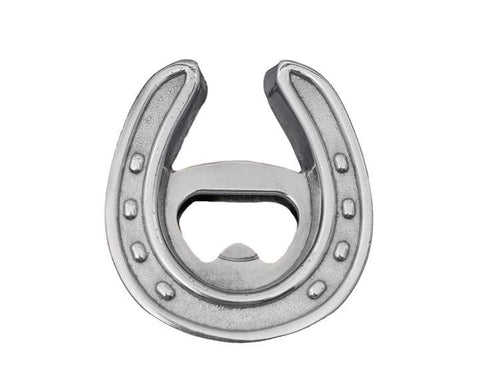 Item Description: Reversible Horseshoe Bottle Opener from Arthur Court.
Design Description: One side of the piece includes eight, realistic nails and a reinforced wall, while the other is completely smooth and shows off the brilliance of Arthur Court's lustrous aluminum.
Size: L: 3.0" / W: 2.5"
Care: Wash by hand with mild dish soap and dry immediately - do not put in dishwasher.
---
More from this collection