Claiborne Farm Six-Stall Barn Magnet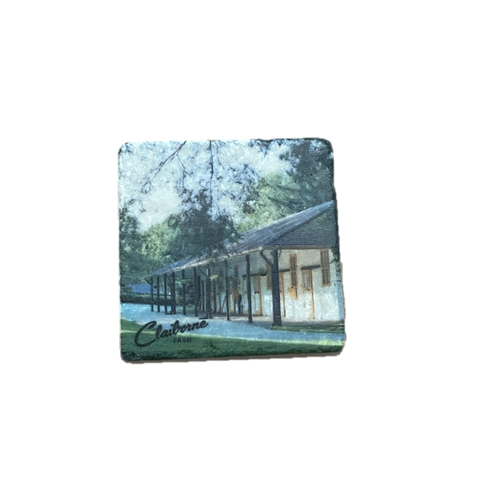 Item description: Tumbled marbled magnet. Each piece of Botticino marble is examined before the printing process begins.  That being said, you should still expect to see the imperfections that nature provide; small nicks, dings and fissions are to be expected – they add to the unique beauty of the product.
Design description: The magnet features one of Claiborne Farm's stallion barns with the Claiborne Farm logo in the lower left corner.
---
More from this collection